We love parities. Rock'N Fish is the perfect place for almost any party, big or small.
Smaller parties have the option of having an open menu with smaller table minimums.
Please contact us at (310) 379-9900 or amanda@rocknfishmb.com for more information or to book your event.
THE MEZZANINE
A dining area overlooking the main dining area and bar, which comfortably seats up to 30 guests. It's a great place to host a private party, without giving up the lively atmosphere of ROCK'N FISH. Thick velvet curtains can be drawn shut for a more intimate setting.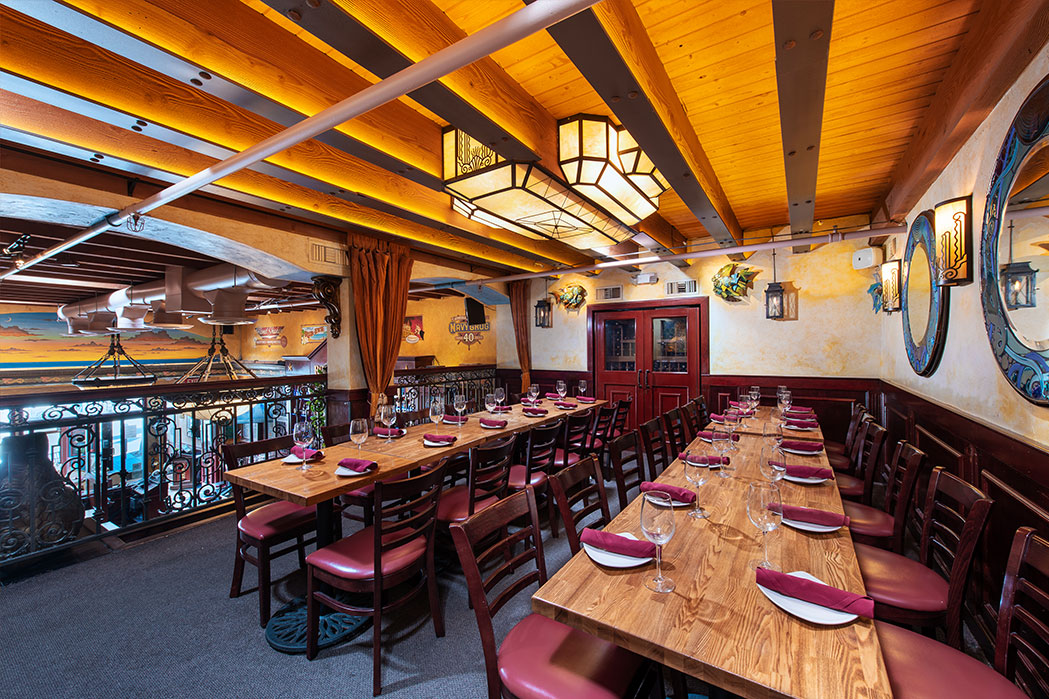 THE PATIO
An enclosed area located in the front of the restaurant, which comfortably seats up to 40 guests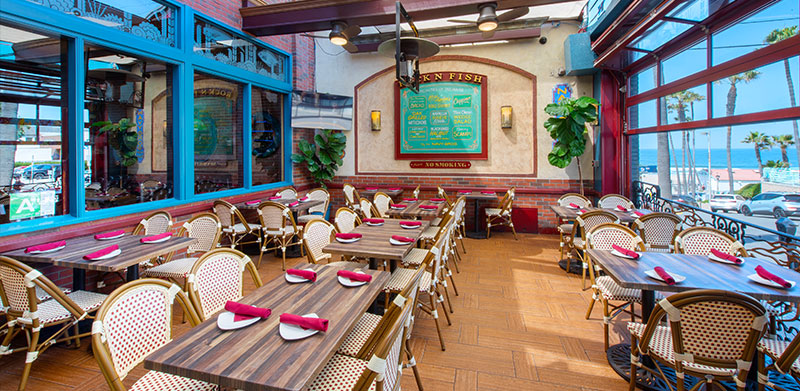 There is an automatic 20% gratuity that is added to the total bill. In order to confirm the reservation we ask for a $500.00 deposit ($200.00 for lunch). To avoid a charge, cancellations must be made 48 hours in advance. We also require that a guaranteed number of guests be confirmed at least 48 hours in advance.